What is Drawing Coffee?
Drawing Coffee: you can't draw coffee without a cup.
Welcome to Drawing Coffee, my writing blog and digital portfolio. Regular content published here includes opinions columns and current events blogging, as well as my creative endeavors (primarily short fiction). This site also acts as an archive for my work as a columnist with the Daily Illini, the student-run independent newspaper at the University of Illinois in Urbana-Champaign, and for the critical literary essays written for my undergraduate classes.
But what does that mean, drawing coffee? Why title anything that? It doesn't seem to make much sense.
You can't draw coffee without a cup, literally. You can't draw coffee out of a carafe or a tap without some sort of "cup" to hold it. And if you draw coffee on a piece of paper, it's in a cup or spilling over the rim of one. Without it, all you have is a brown splotch.
…so what does that mean, you're wondering?
It means you can't draw out your creativity unless you have something to hold it. And if you don't have that, you can't look at it, taste it, see if it's good. Without that, you can't pass the cup to others to let them taste it, test it. You can't learn to craft something better to draw into the cup. No cup, no coffee, no tasters–no outlet for ideas, no ideas, nothing shared between writer and reader. Nothing explored, no insight gained.
Drawing Coffee is more than this blog–it's the idea that your reading helps me become better at what I love, and that writing/reading is a opportunity to learn something from each other.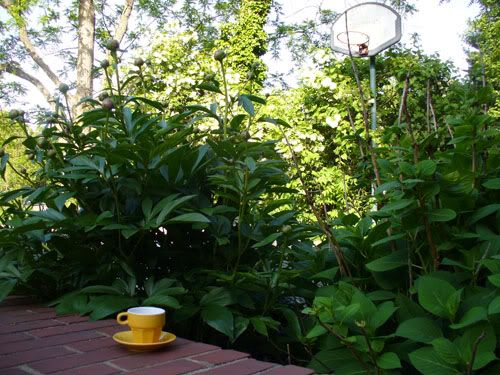 I graduated in 2009 with a B.A. in English and Creative Writing from the University of Illinois, and I'm currently pursuing my M.F.A. in Writing at the School of the Art Institute of Chicago. I'm interested in exploring the relationships between text, images, and sounds and write in a range of different styles and genres. I experiment with digital forms, text as art, microfiction and prose poems in addition to writing more traditionally presented short fiction. I aim to explore the impact of writing on culture, society's relationship with writing, and ways to use writing as a medium for empowerment and social change.
If you would like to read a larger or more specific sample of my work, view my resume, or commission me to edit or write, you can contact me at chelsea[dot]fiddyment[at]gmail[dot]com.